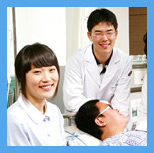 Nursing Department
The department of Nursing that boasts its 40-year history is a 3-year department.
It also has a specialization for major system through which students can earn Bachelor's degree after 4 years. Lastly, our Nursing department runs the NCLEX-RN (National Council License Examination for Registered Nurse) Program.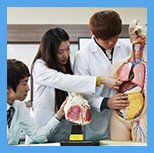 Health Care Administration Department
Designated as a specialized department for health by the Ministry of Education. The department of Health Care Administration trains hospital coordinators with certificates of Medical Transcriptionists and hospital administrators.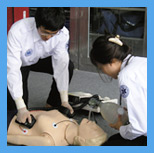 Emergency Medical Technology Department
The department of Emergency Medical Technology, established for the first time in Korea, trains emergency medical technicians.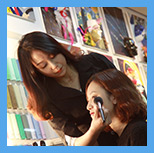 Beauty Design Department
The Department of Cosmetology is considered a department with great prospects for the 21st century with students seeking to create beauty with talent.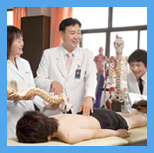 Physical Therapy Department
The department of Physical Therapy, a 3-year department with the specialization for major and credit bank system, trains professional physical therapists who will lead the field of medical self-help.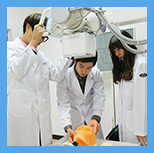 Radiologic Technology Department
The department of Radiologic Technology is also a 3-year department. It is designed to teach radiological technologies with hands-on training at local hospitals.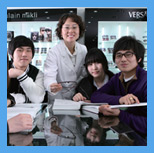 VISUAL OPTICS DEPARTMENT
The department of Visual Optics is considered to be the Mecca for professional optometrists who strive to make the world brighter.